Balavihar Labor Day Camp Sept 2023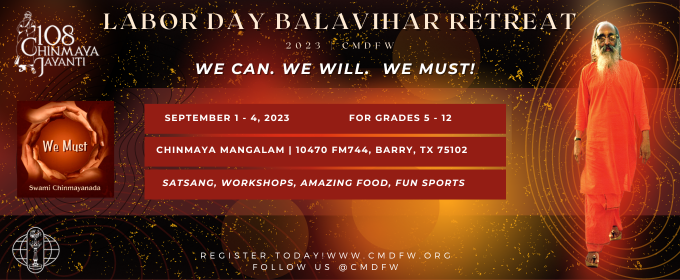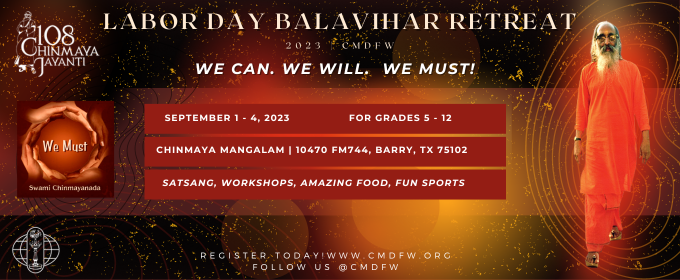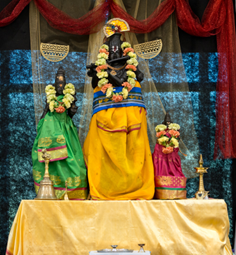 BALAVIHAR LABOR DAY CAMP
"Watch how these talents grow from sincere and honest employment, how the field of work starts stretching wider all around when we plunge into our dedicated labor from a heart thrilled with pure love and tender kindness." ~ Pujya Gurudev, WE MUST.
This year, our well-loved Labor Day Camp is returning in – person! We want our students to be the best that they can be! As they dive into school and extracurricular demands, it can become laborious and wearisome. But staying in touch with the Highest Inspiration can reignite the spark of dynamism, enthusiasm, and dedication to serve with limitless Love.
Who: Balavihar students from Grades 5 – 12
Where: Chinmaya Mangalam | 10470 FM744, Barry TX, 75102
When: SEPTEMBER 1 – 4, 2023 (Labor Day Weekend)
COST: $200/ per Balavihar student
WHAT WILL WE DO?
Balavihar students will be introduced to the camp experience with all classes and activities taking place in the camp. Based on Pujya Gurudev's We Must, themes of self-improvement, dharmic life – style, and alignment to the Highest are explored through Satsangs led by Brahmacharins, workshops by CHYK teachers, and fun activities.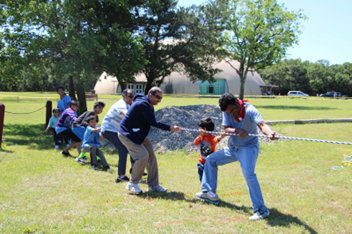 Sample Day:
Yoga
Class 1
Breakfast
Workshop
Chanting
Lunch
Class 2
Arts & Crafts
Sports
Bhajan Session
Satsang
Dinner
Special Activity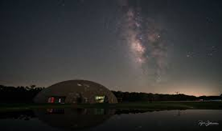 TELL ME MORE!
Mangalam Ashram is a beautiful countryside camping ground. It includes cabins for campers, full kitchen dining hall, the iconic dome with basketball court, and a lake for those scene sunsets! In a natural setting, one and half hours away from the city, one can't help but tune into the natural rhythm and find peace.
Our team of volunteers are dedicated to providing delicious and Satvik meals all weekend, safe environment, and support in any way to keep this camp running smoothly. We can't thank them enough for their dedicated seva!