2022 CMDFW Labor Day Camp @ Chitrakoot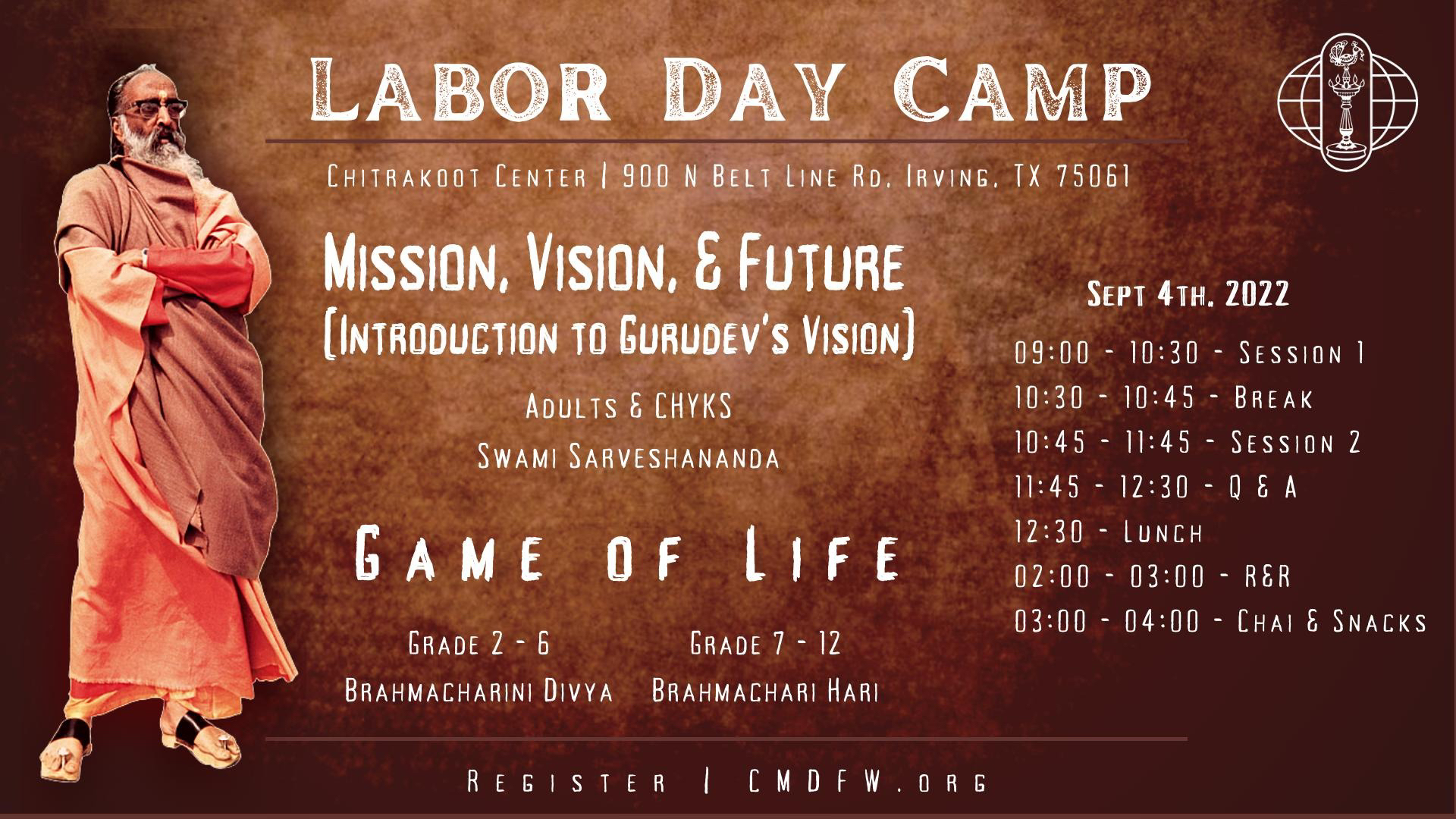 We are excited to announce a special Labor Day Camp for the CMDFW families.
As we start our in-person activities and Balavihar for 2022 we are looking to kick off the new academic year with a in-person gathering during the Labor Day weekend
In the past this camp was for Middle and High School kids only, but this year as we start in-person sessions after the pandemic we are trying to get all the families and the children together, for a fun filled learning experience and a great opportunity to kick off the new academic year by re-establishing the personal connections and one-on-one interactions that were lost and were not possible during the last 2 years.
The registration is open to all the CMDFW members new and old, and kids of all ages.
Here are the details
When: : Sept 4th 2022
Schedule
| Time | Activity |
| --- | --- |
| 9:00 – 10.30 AM | Session 1 |
| 10.30 – 10.45 AM | Break |
| 10.45 – 11.45 AM | Session 2 |
| 11.45 – 12.30 PM | Q & A |
| 12.30 PM | Lunch |
| 2:00 – 3:00 PM | R&R |
| 3:00 – 4:00 PM | Refreshing Chai with Pakoda, Samosa |
Camp Fees :
Family Registration : $50
Single Child Registration: $20